Become Sexually Empowered with a Sex Coach!
We can all be perfect partners in the "art of sex," with sex coaching! ~ Dr. Patti Britton
T
How to Accept Sexual Pleasure in Your Life – from a Renowned Sexologist

A sexologist, sex educator, and innovative sex coach, Dr. Patti Britton is a go-to expert for couples seeking to enhance their sex lives. With years of experience to her name, Dr. Patti holds that women and men have a divine birthright to experiencing incredible sexual pleasure. In this video, you'll learn why so many marriages are sexless (and what you can do to turn things around), how women can find their eroticism and sexual energy – and more.
Dr. Patti begins with the idea that sex is layered, deep, and complex. And because most of us have never been taught to be lovers, many of us are never able to truly enjoy a sex life charged with erotic energy. But, says Dr. Patti, there's a way we can all be perfect partners in the "art of sex": with sex coaching, you can learn to overcome roadblocks and mental obstacles to experiencing real sexual, orgasmic bliss.
You'll find this interview very practical – filled with tips, techniques, and ideas you can use right away. And whether she's talking about the neurobiology of desire or her great free gift for you, Dr. Patti is always energetic, excited, and eager to share her knowledge with you! So watch the video above – and, of course, send me any questions or comments you might have.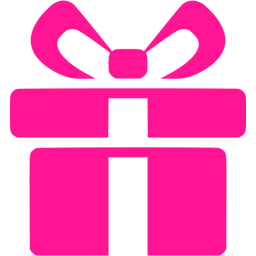 Regarding that free gift for you: it's an amazing, tastefully illustrated e-book called For Her Pleasure: Modern Lessons from the Ancient Kama Sutra. This free gift is an excellent introduction to experiencing greater sexual pleasure – and contains dozens of pages of specific advice and techniques so you can experience the orgasmic lifestyle you want. Get your free copy here now.

I truly hope you enjoy these interviews – and I'd love to hear from you! Let me know what you liked, and if there were any questions you wish I asked.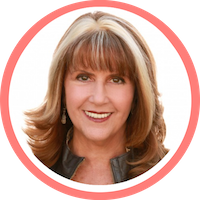 Dr. Patti Britton is a Clinical Sexologist, Sexuality Educator and the Pioneer of Sex Coaching with top-level credentials. As a well-respected world leader in the field of sexology, she is the author of hundreds of articles, four amazing books, and is a former columnist for Penthouse Forum. Dr. Patti is a YourTango expert, popular speaker, sought-after trainer and workshop leader, blogs on her own websites, and hosts over 40 DVDs for women's and couples' sexual enhancement.
Her media record includes appearances on national television shows, documentaries, live talk, and news radio. She is frequently quoted in magazines such as Cosmopolitan, Men's Health, Women's Health, Glamour, Men's Fitness, WebMD, and AOL Health. She has a private practice in Los Angeles and via Skype globally. Visit her online at DrPattiBritton.com

Dr. Patti is the Co-Founder of SexCoachU, the world's premier credentialing and training institute for sex coaching. She is the author of a female-friendly erotic novel and an expert on porn/erotica from a woman's perspective. She co-hosts a dynamic new weekly radio show for the boomer generation at TheBoomDoctors.com.

The Summit has ended.
But…you can still access the wisdom & insight from our Featured Experts!
-> Upgrade to the Easy Access Pass for lifetime access to high-quality content and exclusive bonus material
This Pass will give you lifetime access to a treasure trove of audio presentations, transcripts, Q & A sessions and other actionable content from the featured experts of the Erotic Love Summit.
100% Money Back Guarantee. No questions asked – just an honest, sincere desire on our part to make you happy and give you incredible insights and knowledge for your life.
>> Grab your Summit Upgrade <<