Get Past Sex Ruts & Make Love Great Again!
Everyone deserves great, explosive, erotic sex! ~ Dr. Gayle Friend
T
Today's interview is full of great information from the highly acclaimed sexologist, Dr. Gayle Friend.

Dr. Gayle candidly shares that she had gotten to a point in life where sex just wasn't fun anymore. But she knew deep in her heart that everyone really does deserve great, explosive sex. That realization put her on the path to where she is today.

She's a Doctor of Human Sexuality, an experienced sexologist, and a go-to expert on intimacy. This interview is jam-packed with very practical advice, strategies, and insights that you can actually put into action today. Like…right now.

In fact, despite the limited time I had to interview her, she reveals all of this (and more) in this stimulating video:

The ONE thing you must avoid if you want to make love and sex great.
Why a few typical dates here and there with your partner don't work to keep the fire of intimacy alive – and how you can, instead, make your relationship sizzle.
The truth of what REALLY causes relationship breakdowns and misery.
5 "sexy steps" you must have in place to get what you want (for real).
A totally different approach to your relationship: how to change your relationship without changing who you are.
Like I said, this interview is jam-packed with goodies 😉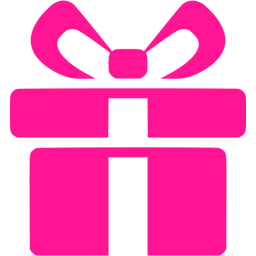 And now, how about some free gifts you'll all love? Dr. Gayle has a really useful (and fun!) free gift for you today: a 3-part video series that explores sex, love, and relationships – with plenty of actionable insight. So whether your relationship is in a rut…or you want to take your relationship to an even better place…or you just want a fantastic sex life…this gift is perfect for you. You can grab your gift right now by clicking here. Check it out!

I truly hope you enjoy these interviews – and I'd love to hear from you! Let me know what you liked, and if there were any questions you wish I asked.
Gayle is a Doctor of Human Sexuality, Clinical Sexologist, and creator of the innovative online learning experience: Make Love Great, a process for igniting intimacy – in and out of the bedroom. A love junkie who formerly sucked at relationships she's passionate about helping people find that elusive spark again along with happiness and fulfillment. She has a heart-centered, no blame approach that honors both partners with respect and understanding.
Connect with Dr. Gayle online:
Facebook: http://www.facebook.com/drgaylefriend
Twitter: http://www.twitter.com/drgaylefriend
Linkedin: http://www.linkedin.com/in/drgaylefriend
The Summit has ended.
But…you can still access the wisdom & insight from our Featured Experts!
-> Upgrade to the Easy Access Pass for lifetime access to high-quality content and exclusive bonus material
This Pass will give you lifetime access to a treasure trove of audio presentations, transcripts, Q & A sessions and other actionable content from the featured experts of the Erotic Love Summit.
100% Money Back Guarantee. No questions asked – just an honest, sincere desire on our part to make you happy and give you incredible insights and knowledge for your life.
>> Grab your Summit Upgrade <<